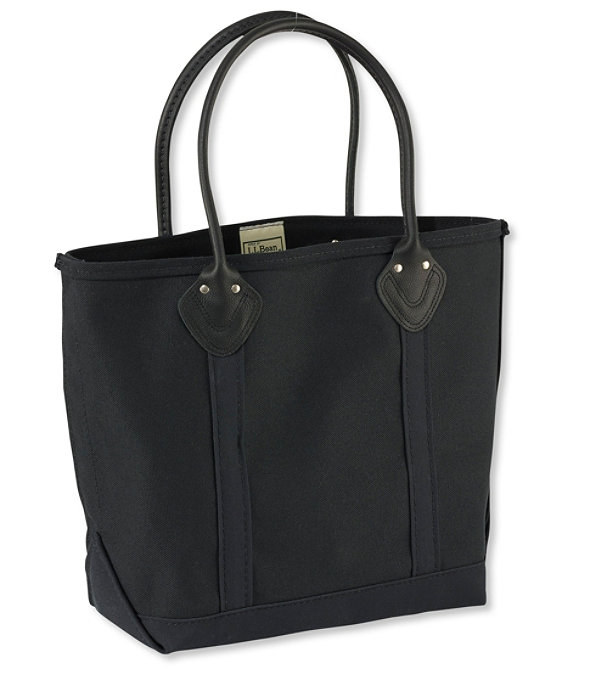 Showcase your logo on our Leather-Handle Boat and Tote. Made in Maine. Built for the long haul.
Details
Product Details
1. Choose Color
Color:

Black
2. Enter Sizes and Quantities
378 of this item is in stock. 0 are available to backorder. To add items of this variety to your bag, you'll need to update your requested quantity to 378 or less.
Invalid quantity value
Lead Times & Logo Fees

First-time orders usually have two stages: setting up your logo and then applying your logo to merchandise. Logo set up takes about a week; logo application and order processing take about two weeks. Additional fees apply for logos. Repeat orders are generally shipped in eight business days.
Details
Next Steps Before Your Inventory is Reserved
An L.L.Bean for Business Account Representative will be contacting you for your approval prior to production.
You will need to sign an Order Verification form before we reserve inventory and process your order. Details
Description
Showcase your logo on our Leather-Handle Boat and Tote. Made in Maine. Built for the long haul.
Product Details
Specs
Dimensions: 12"H x 13"W x 6"D.
Construction
24-oz. cotton canvas.

Full-grain leather handles.

Double-layer base for unmatched durability.

Reinforced flat canvas bottom and overlapped seams are double-stitched with nylon.
Additional Features
Stitched by hand right here in Maine.

Spot clean with mild detergent and air dry.

Order with a custom logo for the gift that's both personal and practical.

Made in Maine.

Introduced as the Bean's Ice Carrier way back in 1944, it was billed as a bag of builders' canvas for hauling ice "from car to ice chest." Today you can spot the Boat and Tote® doing heavy lifting everywhere from grocery stores to gardens, from beaches to bedroom closets. After nearly 70 years, it's still the toughest, most versatile tote you can buy, in cotton canvas so sturdy it can stand on its own. Tested to hold up to 500 pounds, it'll carry more than you can carry. We promise.
Save up to 20% with our Volume Discount. Details
Products Recommended for You