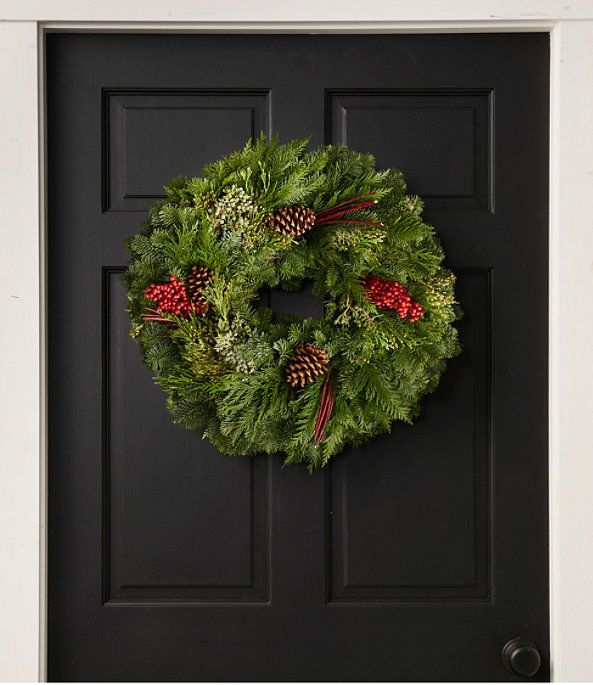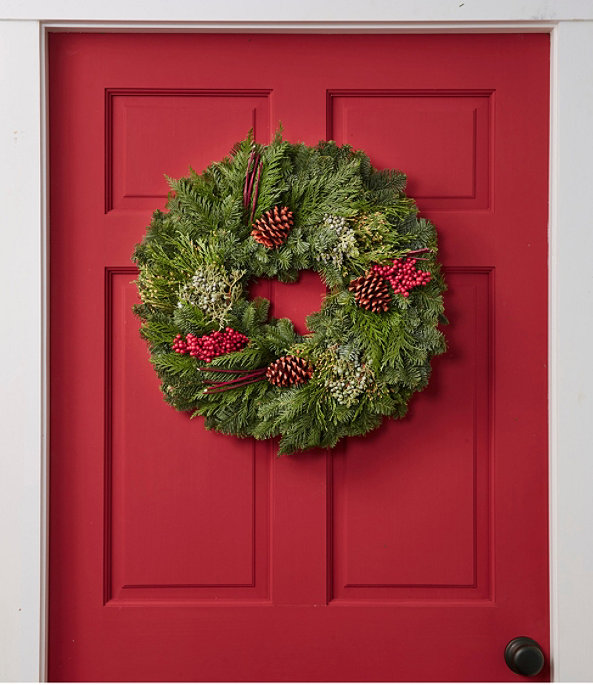 1. Choose Color
Color:

One Color
2. Enter Sizes and Quantities
0 of this item is in stock. 0 are available to backorder. To add items of this variety to your bag, you'll need to update your requested quantity to 0 or less.
Invalid quantity value
Product Details
Specs
Diameter: Approx. 20".
Construction
Crafted from fresh noble fir mixed with western red cedar and incense cedar.

Adorned with juniper, dogwood, canella berries and pinecones.
Additional Features
Includes a convenient 14" long over-the-door hanger; fits over doors up to 1 7/8" thick.

Greens are sustainably harvested to protect future growth.

Since our evergreen products are handcrafted, sizes may vary.

USA, decorations imported.
Multirecipient Balsam Orders
To send balsam to multiple addresses, download and fill out the Multirecipient Form. Email your completed form to balsam@llbean.com. A representative will email you to confirm your balsam order. If you have any questions, our Balsam team is available by calling 1-888-867-1935.
Fresh Christmas Fir Delivery Guide
Shipping begins week of 11/16. Approx. delivery time 3-7 business days after shipping begins. Delivery time may vary by destination. Available only in contiguous U.S.
Save up to 20% with our Volume Discount. Details
Products Recommended for You