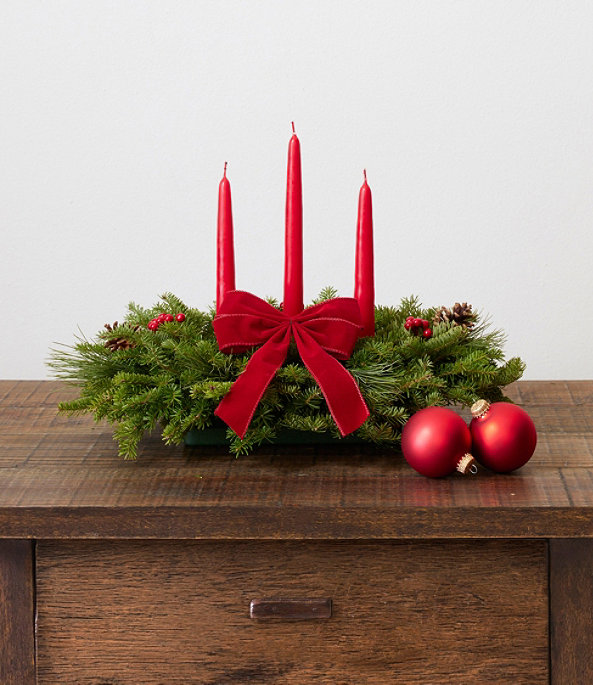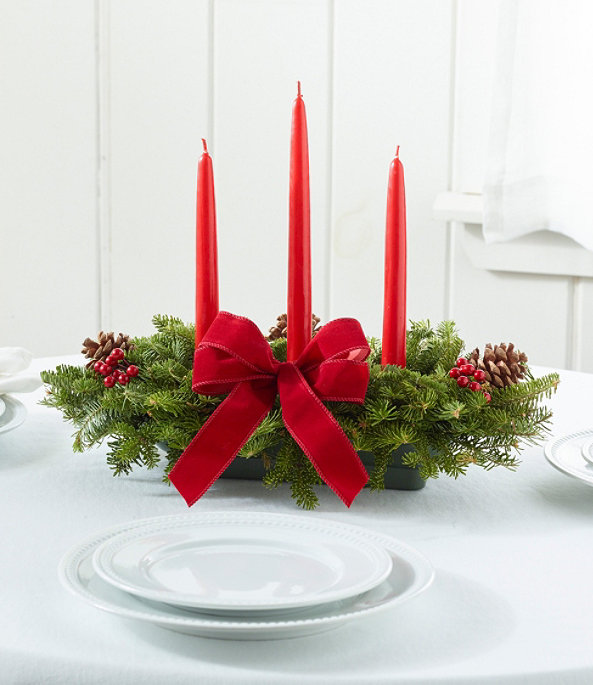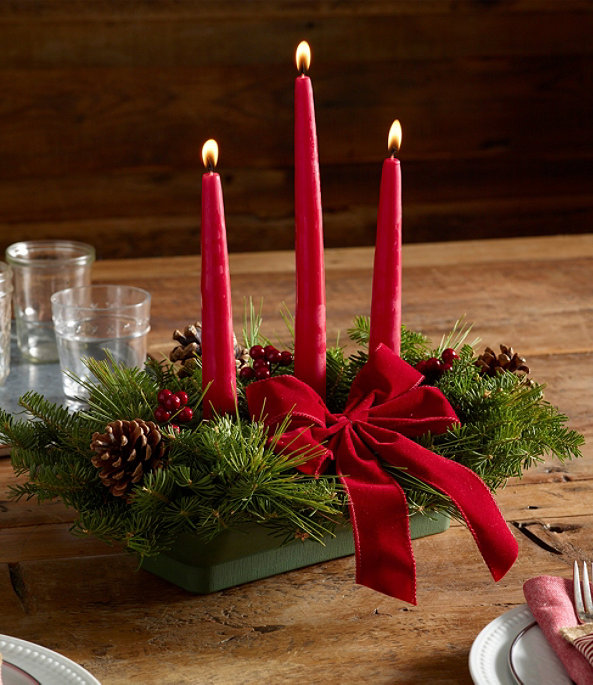 Choose Color
Color:

One Color
Multirecipient Balsam Orders
To send balsam to multiple addresses, download and fill out the Multirecipient Form. Email your completed form to balsam@llbean.com. A representative will email you to confirm your balsam order. If you have any questions, our Balsam team is available by calling 1-800-832-1889 ext 58204
Fresh Christmas Fir Delivery Guide
Approx. delivery time 3-7 business days after shipping begins 11/17. Delivery time may vary by destination. Available only in contiguous U.S.
Description
2nd Week Dec Ship
Product Details
Specs
Dimensions: Approx. 18" x 12".
Construction
Arrangement is enhanced with real pinecones, lifelike holly berries and three red candles. Arranged in a floral-foam block for easy watering.
Additional Features
Made in Maine from Maine and Canada balsam, decorations imported. Since our evergreen products are handcrafted, sizes may vary. Please remember, never leave burning candles unattended.
Save up to 20% with our Volume Discount. Details
Products Recommended for You